The following notice is relevant to Amicus Plush pre-orders purchased in 2022.
It has come to our attention that the cape accessory featured in our most recent batch of the Amicus Plush is mirrored. While this issue is minor and difficult to notice, we wish to apologise for this oversight and will make sure this does not happen again in the future. (Please refer to the following diagram for a quick illustration of the issue.)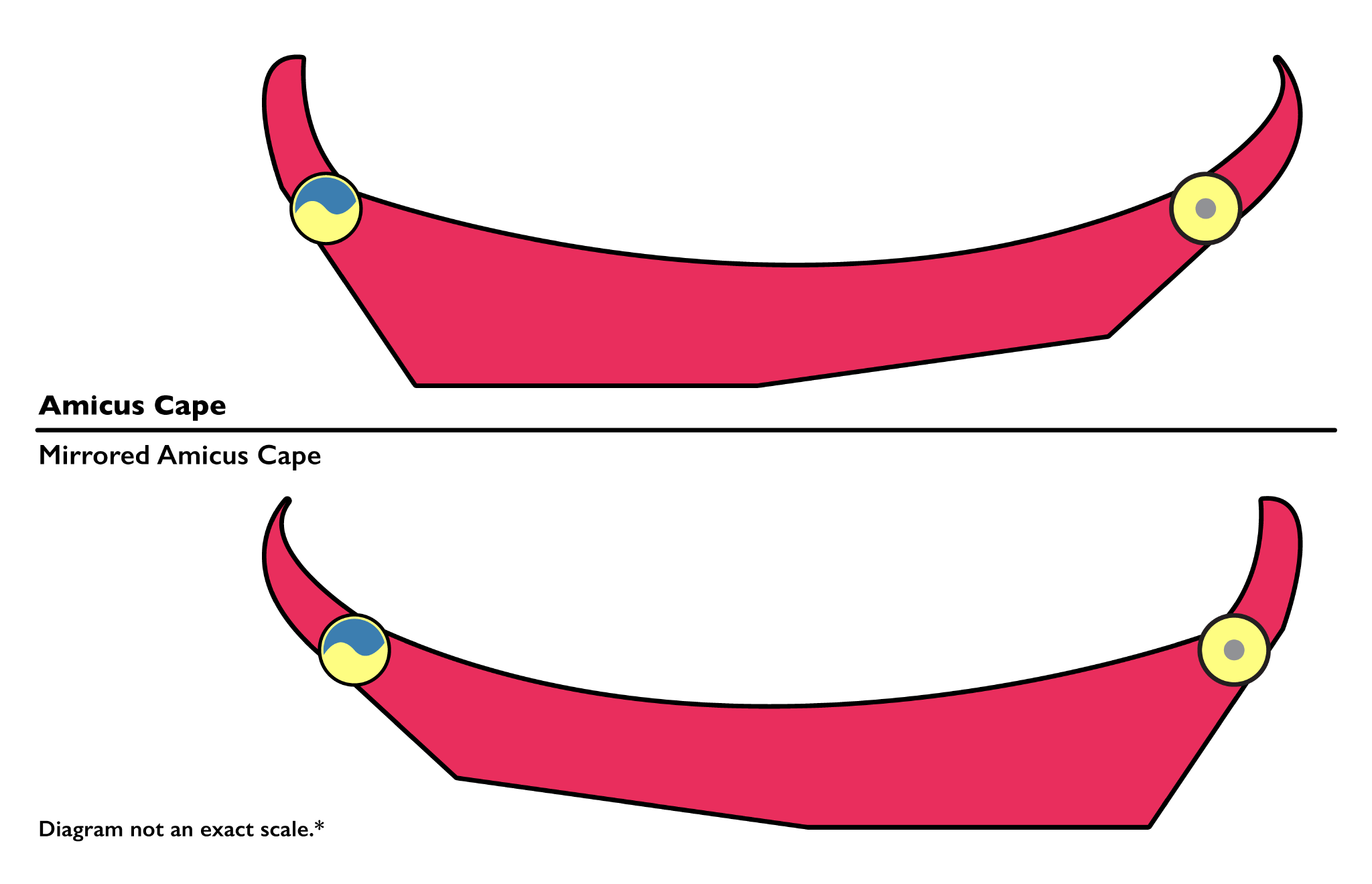 Due to this, the cape will fit slightly better on Amicus' left shoulder rather than the right, but will still function as intended.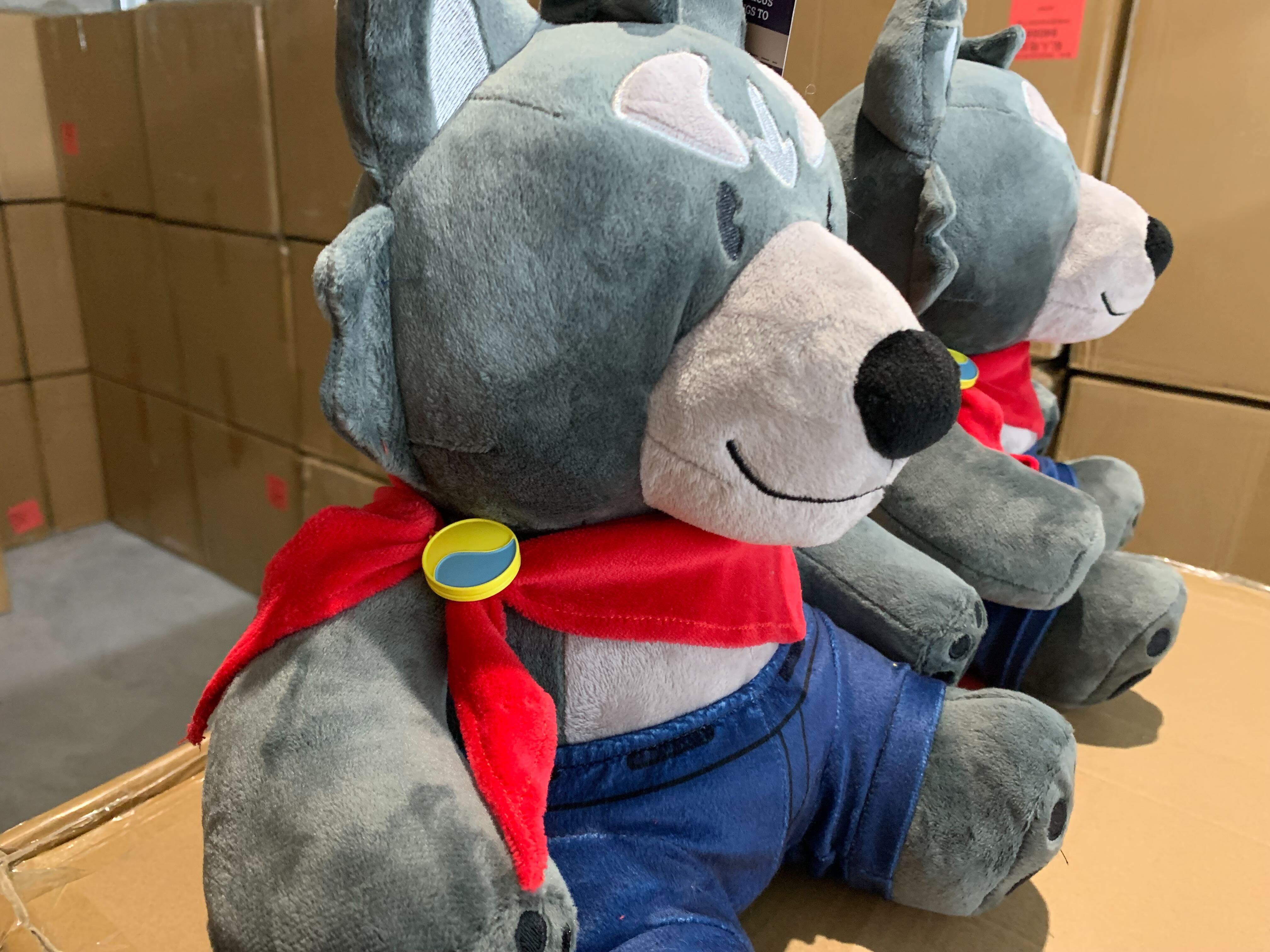 Moving forward, we will be offering replacement capes to any pre-order customers who would still like to receive a replacement cape, completely free of charge. Simply contact us with your request and Order Number, and we will record your information down for the replacement.
Due to the extra shipping resources needed for these replacement capes, customers will also have the option to pay an additional $5.00 to cover shipping costs. Payment is entirely optional, but we would sincerely appreciate the support.
We are expecting the replacement capes to be available around April 2023.
For purposes of transparency, we would also like to detail our investigation into the cause of this issue. To summarise, this mistake occurred due to a design error made by the factory. In the time since 2020, the factory had lost the original Amicus plush reference model and they recreated it without informing us. During this process the cape's design was mirrored.
Before this batch was put into production, our team reviewed photos of the sample (which was actually the replacement model described above). However, the photos happened to mask the issue with the cape accessory. Because we had previously produced multiple batches with this factory without issue, we had not paid full attention into every detail of the photographed sample expecting the same results as our previous work with them. Due to COVID we were unable to send anyone to inspect the units in-person, and because the reference model was the recreation with the mirrored cape, the factory also failed to flag the issue in their own QA checks.
Once again, we deeply apologise for any inconveniences or disappointment this may have caused. We value your satisfaction and trust in our products and services, and while the circumstances are unfortunate, we are still committed to resolving the issue and ensuring that our future batches will be produced with utmost care and quality.
If you have any questions or concerns, please feel free to reach out to us at any time. We appreciate your understanding on this matter.
Sincerely,
Pawprint Press